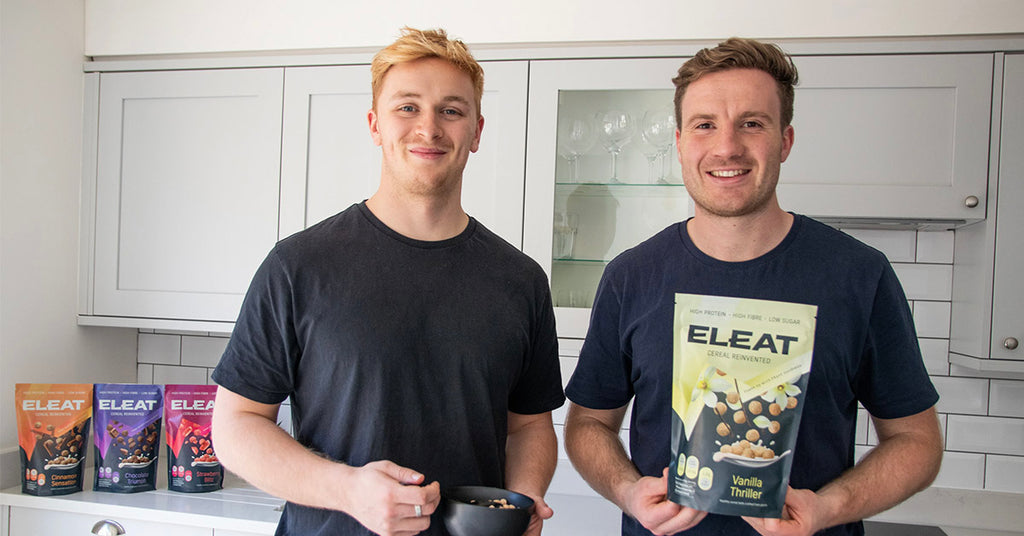 Cereal Reinvented
We're ELEAT, a UK based healthy food brand founded by Hywel Rose and Hugh Hamilton-Green in 2022. Since our inception, we've been on a mission to reinvent cereal by providing you THE balanced, high protein cereal with no compromise on taste or convenience.
Reinventing cereal? That sounds tricky
Indeed it was. Starting out in our student flat, we spent 18 months developing ELEAT to create the product that you see today. Over countless industrial trials we tried, tested and iterated numerous recipes until eventually we hit the jackpot. Four mouth-watering flavours of insanely healthy cereal and we wouldn't have settled for anything less.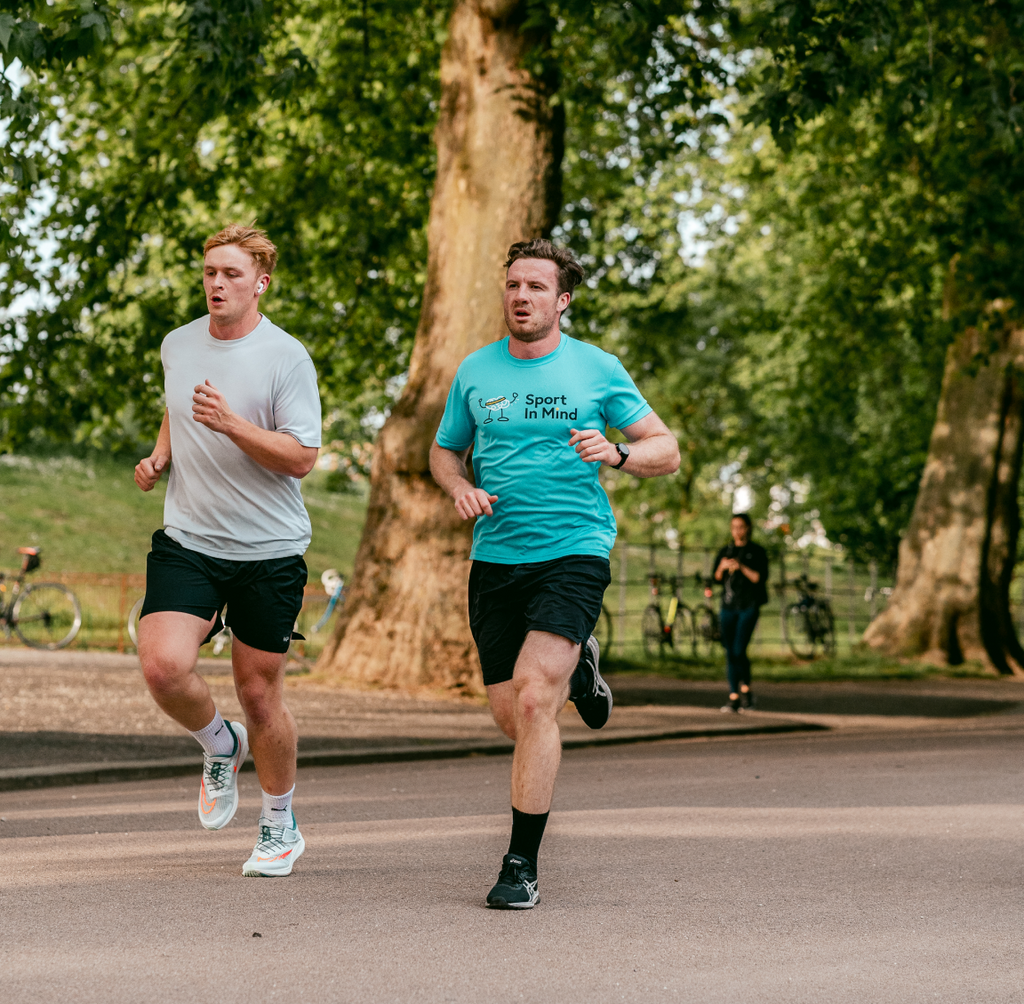 EAT WELL. MOVE WELL.
Friends, with a shared passion for health and sport, we wanted to create a product that helped people eat well and move well to better their everyday. Whilst we recognise that everyone's health journey is unique; whether you're an irregular jogger, regular gym goer, office worker improving your diet or even a professional sportsperson - ELEAT is there to be the supportive constant to help you become the best, most ELEAT version of yourself.
Whilst there's no doubt ELEAT is the new performance breakfast, who doesn't love cereal at different points in the day. That's why we created two packaging formats. Whether its breakfast at home, on the go, post exercise, at work, afternoon snack, or post dinner treat – ELEAT has got you covered.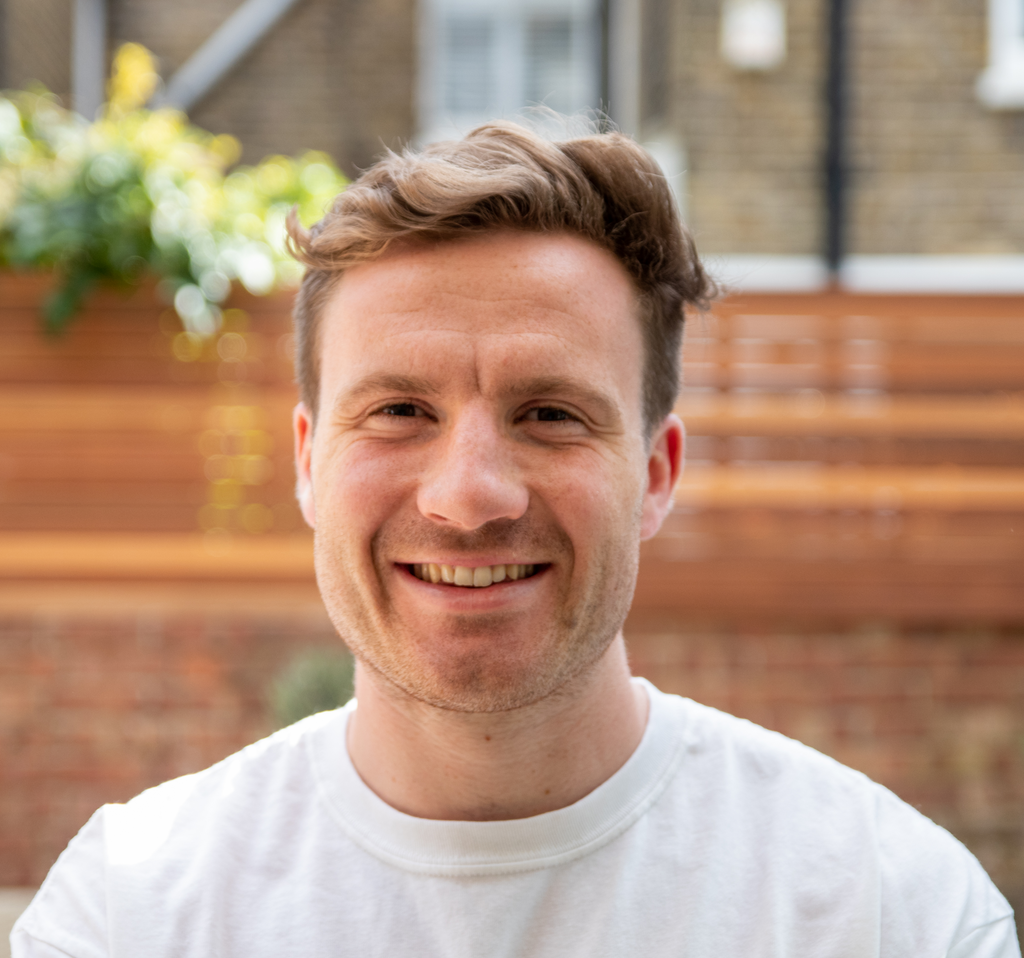 WE FOUNDED ELEAT with THE VALUES OF HELPING PEOPLE EAT WELL AND MOVE WELL. ELEAT IS THE PERFECT SOLUTION TO FUEL YOU TO BECOME your BEST, ELEAT SELF.
Hywel Rose
(Co-Founder)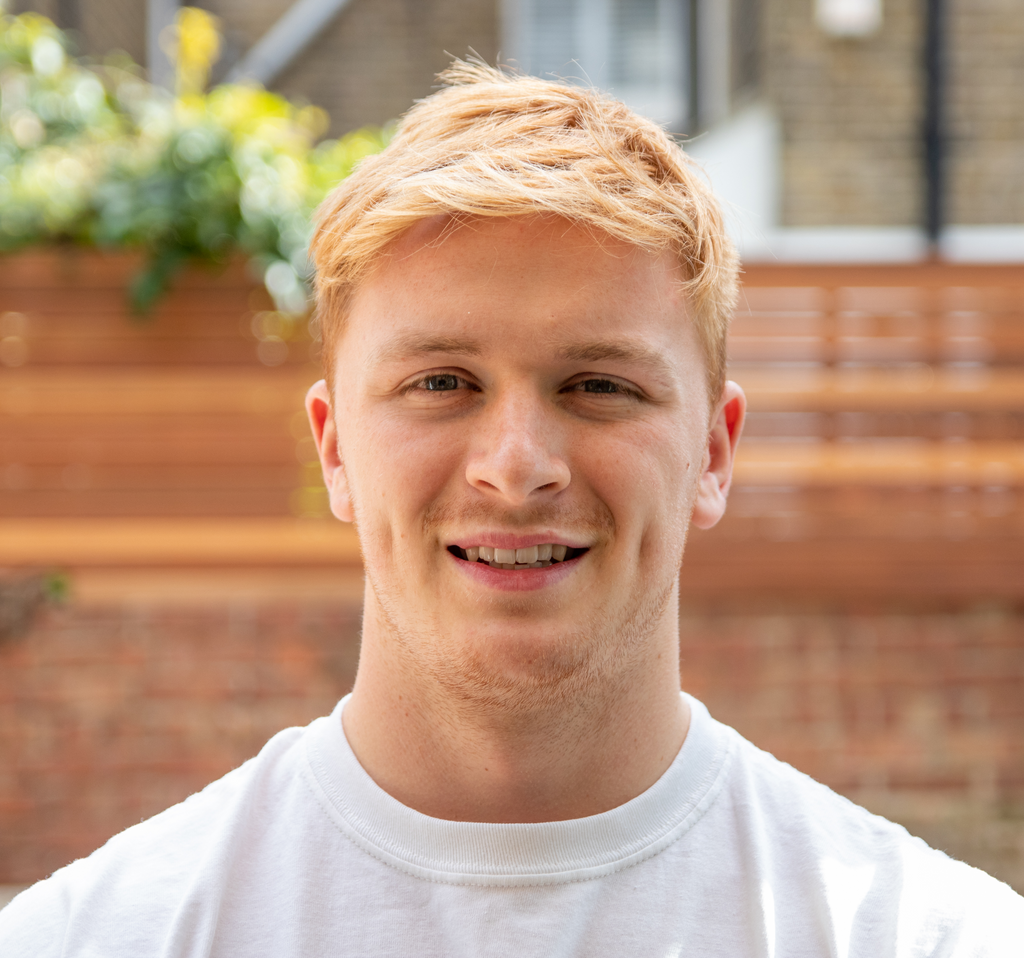 we set out to reinvent cereal as we know it - creating a great tasting cereal that is packed full of protein, fibre and nutrients.
Hugh Hamilton-Green
(Co-Founder)
the eleat Missions
For
the
quality
More about our missions
For
Wellbeing
Small, consistent changes = huge impact on wellbeing
For
the
planet
Always socially and environmentally sustainable
For
everyone
The ELEAT family is open and accessible to all